Signing up for MFA using OneLogin Protect is pretty easy:
Log into login.williamjames.edu
Click your name in the top right corner of the screen
Select profile
Click Security Factors on the left panel: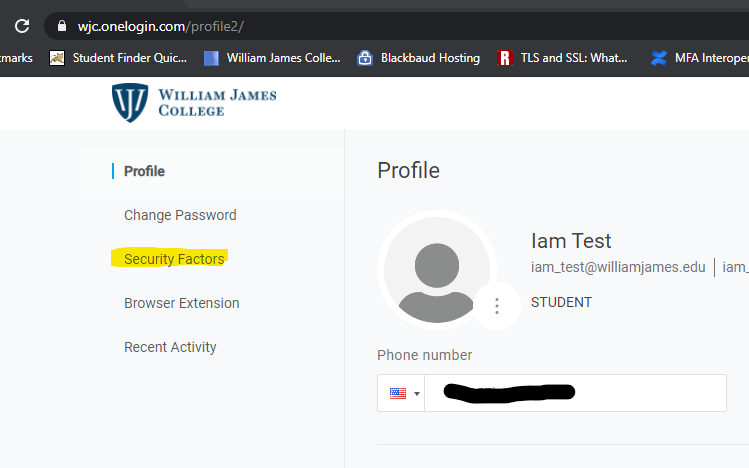 4. Select OneLogin OTP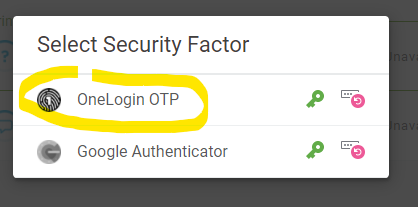 5. Follow the instruction to download the OneLogin Protect app on your smartphone. When you finish installing your app, you can click "Activate" on the screen and scan the QR code using your phone to activate your phone for authentication.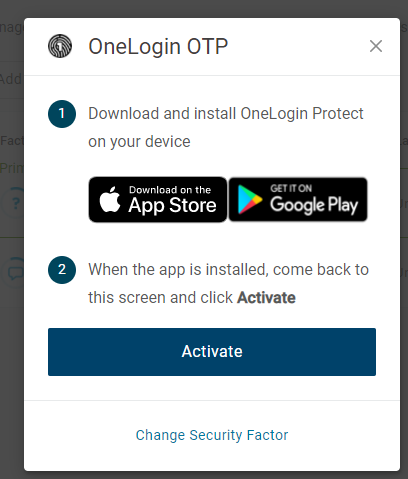 On Your Smart Phone:
Download the iOS or Android App from your respective app store. Search for: Onelogin Protect
When you first launch the app, you will be asked to permit Push Notifications and Allow Camera use, please allow BOTH of these.
Open the app, click the + sign to add an account, and Scan the QR Code on your computer screen, and that's it! It is activated.
Please remember, while on campus you will NOT be prompted by MFA. This is mainly to protect your account from outside use, so you will only be prompted to confirm your logins while away from campus.